By Milt Capps, Venture Nashville Connections
Published April 22, 2021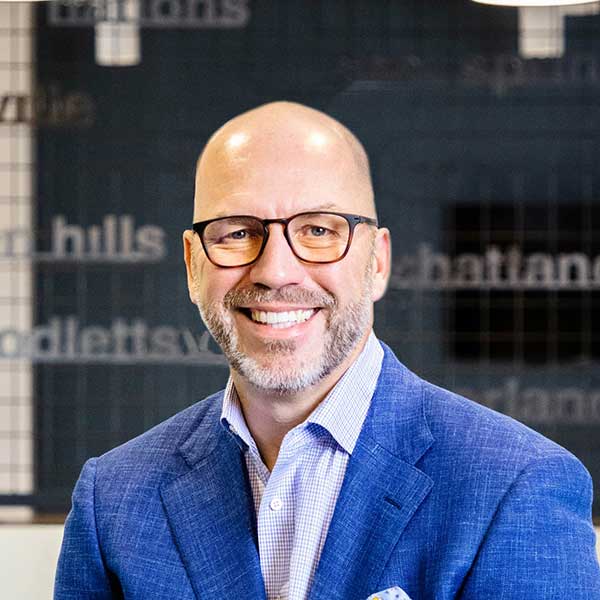 SERIAL tech entrepreneur Vaden Landers has in the past three weeks announced his formation of Paymogy LLC, a SaaS investment, operations and advisory firm; disclosed that Paymogy has acquired controlling interest in Linvio Inc.; and, announced Paymogy's investment in and operational control of Invoice Stream Inc.
Linvio is a 16-year-old Salesforce development partner and commerce solutions provider with original founders based in San Diego and in the Bay Area, according to records online.
Invoice Stream, a recently registered Delaware company, is a cloud-based accounts payable (AP) automation platform startup.
Landers now serves as operating partner and interim CEO of Invoice Stream, which, according to state records, was created by its cofounders in the Nashville area four years ago.
This flurry of moves by Paymogy is part of what Landers describes as a push to "organize a portfolio of assets, largely software platforms with significant upside potential, where we're able to invest resources to partner with great teams, in great markets, with great models, and support them to accomplish great things."
The CEO says Paymogy aims to work with SaaS-based Payment Facilitators and other SaaS companies, as well as independent software vendors (ISVs), and investors in software platform companies who seek to expand their businesses and raise their valuations.
Landers, a 51-year-old husband and father of five residing in Williamson County near Nashville, says his latest surge signals his return to the "entrepreneurial realm, where I am very comfortable and have enjoyed success."
Notably, Landers had decided at least once before to double-down on fintech entrepreneurship, as Venture Nashville reported in 2015 when he joined another entrepreneur in Singular Payments LLC.
By 2020, Landers had moved-on from his role as chief revenue officer and EVP for San Antonio-based Usio Inc., the Nasdaq-listed fintech that acquired Singular Payments in 2017. In 2016, Singular Payments had processed more than 2.5MM transactions worth at least $440MM in transaction dollars, according to a press release at that time.
Landers recently told VNC that he's grateful for all his learnings and gains while with other startups and corporates across three decades — including iPayment, ProfitPoint, PMT Services and others — and he has long known his DNA is more entrepreneurial than corporate.
Given that, he said he has sharply defined his purpose for the next few years: He aims to start, invest in and-or lead portfolio of Paymogy's holdings toward greater value, raising outside capital as warranted.
Asked about Paymogy exit options, he said he's fully aware that, among other possibilities, the white-hot fintech market could lead to an exit to a private-equity bidder, not far over over the horizon. Meanwhile, all options are on the table.
Preparing for the journey, Landers assembled advisors: His lawyers are with Kutak Rock LLP; his accountants are with locals Gammon & Drueck CPAs PLLC; and, he banks with Pinnacle Bank.
Drawing on both a series of interviews with Landers and his company's recent press releases, VNC offers below a walk-through of the latest developments.
Landers said that Linvio has, since inception, been "developing leading applications for ecommerce and customer engagement on the Salesforce platform."
He confirmed that each year Linvio has more than $1BN in sales pass across its platform for customers in commercial, higher education and non-profit sectors that include Fidelity Investments, Universal Music, Harvard, MIT, The Aspen Institute and The Museum of Modern Art."
Meanwhile, Invoice Stream is now entering its "launch and expansion phase," according to an April 20 press release from Paymogy.
In that same release, one Invoice Stream co-founder, Scott Perkins, was quoted as saying that the co-founders "seek to disrupt the procure-to-pay (P2P) market."
Landers explained in that release: "Eliminating paper from the bill presentment and payment process, and reducing the costs associated therewith, has long been on the minds of businesses of all shapes and sizes. The Covid-19 pandemic has brought with it a heightened level of attention and focus to this topic with the CDC's recommendation to discontinue the handling of paper. Invoice Stream can be installed in hours with no implementation costs or IT resources, providing a network through which Buyers & Suppliers are able to conduct business in a fully paperless environment."
Landers added that he is "excited to lead our execution against the significant opportunity to drive automation of an estimated 25 billion AP invoices in the US alone, most of which are handled manually according to published studies."
The Invoice Stream team also includes Los Angeles-based Efthymios Gkaitatzis as senior director of corporate development, according to his LinkedIn profile.
Paymogy's release also quoted Perkins as saying that he and his Invoice Stream cofounders have "implemented many of the P2P solution sets available in the market today" and all are veteran AP practitioners with significant experience in very large corporations, at least one of which is ranked among Fortune magazine's Global 500.
Perkins further said he believes Invoice Stream "delivers best-in-class SaaS results in the areas of costs, productivity, quality, & paper reduction. With the recent addition of payment integration as a feature, Invoice Stream allows Accounts Payable departments to more effectively reduce their carbon footprint and make the transition from cost center to profit center."
The Paymogy team-members page is here. Landers' LinkedIn here. Landers and Perkins declined to identify Perkins more fully for this story.
Paymogy has, to date, issued two press releases. They are here. Previous VNC coverage of Vaden Landers here. VNC